Sunday, October 22, 10AM @ BOMB FITNESS - 1502 Danforth Avenue
Knock out a Hustle class at Bomb Fitness, then cool down with a pour in the Tap Room!
Ticket includes 45-minute Hustle class (held at Bomb Fitness) and a voucher for a 12oz. pour in the Left Field Brewery Tap Room and 10% off beer purchased to-go within 5 days of workout.
Hustle: A quick and sweaty 45 minute full body workout. A mix of strength and cardio, and a couple of surprises. 
Bomb is an inclusive and community-oriented fitness studio. They guarantee that you will always feel comfortable and safe working out and that you will feel better coming out of the session than you did coming in. Their classes are intimidation-free and are suited for everybody, no matter where you may be in your fitness journey.
Please note: this event takes place at Bomb Fitness, 1502 Danforth Avenue. There is no requirement to meet at or return to the brewery before or after class.
Ticket is for ONE class on the day noted above, subsequent classes will require separate ticket purchase. No Bomb membership necessary, existing Bomb members will need to purchase a ticket for this event.
*Not eligible for Fan Club Point redemption. No refunds or exchanges.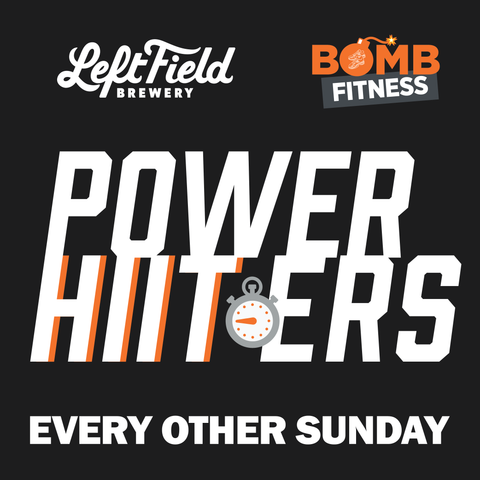 Product added to cart
view