WAIT FOR SPRING
KOLSCH STYLE ALE

ALC./VOL 
5.1%

30L KEG
80 X 12 OZ SERVINGS
Important Ordering Information:
Please allow up to 3 business days to process your order. We do not keep kegs on site, and must have them brought back to the brewery for pick up.
All kegs have a $50 refundable deposit that is added to the total. Keg pumps are also available to rent at no charge and a $50 refundable deposit per pump applies.
Rented items must be returned within 5 days of pick up to receive your deposit refund.
To order your keg, click the "ORDER HERE" link above. Once completed you will receive a confirmation email and an electronic invoice within 1 business day. Payment is required prior to pick-up. 
Prices and availability are subject to change without notice.
Please contact orders@leftfieldbrewery.ca for more information.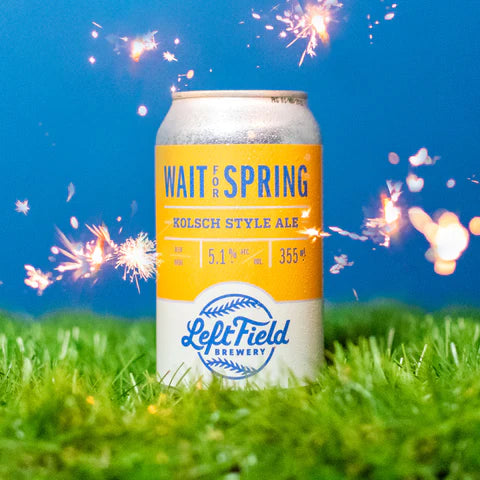 Product added to cart
view